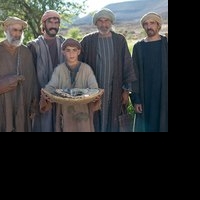 A Grandfather's Remembrance
February 23, 2017
Passover, It is one of my favorite times of the year. I can recall many nights that I would sit under the stars and listen to my fathter and grandfather tell the stories of God's people and the great exodus. How amazing it would have been to witness the wonders and miracles of Yahweh as He delivered His chosen people. During the day, it was a pillar of clouds. Really, a pillar of clouds at day and at night how did God lead His people? It was a pillar of fire!
Did you beleive it? A pillar of fire. Isn't Yahweh the greatest?

Come and Sunday moring at 11:00 am for a grandfather's remembrance in our mornig worship service.

We look forward to seeing you.
Blessings!