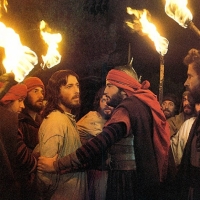 Characters of Lent: Judas
March 2, 2017
We are studying the Characters of Lent for the next 5 weeks:
March 5-Judas
March 12-Barabbas
March 19-Satan
March 26-Peter
April 2-Pontius Pilate
This week we start the series with Judas, the Betrayer.

Of all the characters who march across the stage of Bible history, there is none so tragic nor so despicable as that of Judas Iscariot. A poet described him as; the base Judean who flung a pearl away Richer than all his tribe.
There is something horrible about the way he betrayed Christ with a kiss. One preacher described it as The hiss of a kiss... Not the least of all the dark aspects of his life is the way he died. There is a mystery of horror about this character which makes him typical of all the dastardly traitors of all the ages. Even Jesus said of him, it would have been good had he never been born. (Mark 14:21)

Come and worship with us during the Lenten Season. Our Sunday morning worship begins at 11:00 am each Sunday morning. We are excited to have you worship with us.

Many blessings to you!