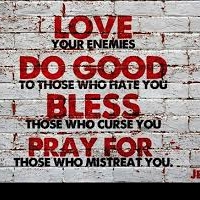 Forgiveness, Seeing Through the Eyes of Grace
February 17, 2017
This Sunday morning at the 11:00 am Worship Service, our very own intern, Jennifer Kerouac will be bring the message. This is the first time Jennifer has brought the message at Sylvan Abbey but not the first time for her to preach. We are excited for her to be ministering among us.
Jennifer and her husband Scott have been at Sylvan Abbey since the beginning of the year and we are getting them involved. They moved to Clearwater, FL in 2014 from Illinois.
Jen is a currently candidate for ministry in the United Methodist Church. She was born in Kankakee, IL and currently is employed by the Pinellas County Sheriff's Department as a paralegal.
Blessings to all of you and enjoy your worship of the Almighty King, Jesus Christ, under the power and influence of the Holy Spirit!
Amen.