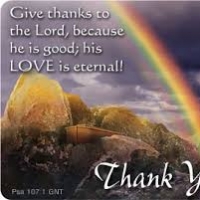 Foundational Thanksgiving
November 2, 2017
Understanding Our Four Fathers Heart
The tradition of Thanksgiving in America and its focus on God and His blessing date way back, such as: "The main thrust of celebrating Thanksgiving here in America, is from the familiar story of the Pilgrim's Thanksgiving celebration of 1621."
Today, it appears the Thanksgiving season is open season to make merchandise of the Gospel with the purpose of making money. To use the Thanksgiving season as a prelude to touch the Holy things of God with unholy hands is an insult to the Lord who has given us the blessings we enjoy. Could it be? Is it time? Does the church today need to follow the example of Christ? In His dealing with the money changers in the temple when they used the sacrifices found in Scripture to make a fortune for themselves.
I would propose to you; the Word of God holds the foundational truths for expressing a thankful life. Psalm 107:21, "Let them thank the Lord for His unfailing love and His wonderful deeds for mankind."
Understanding, the heartbeat of the first Thanksgiving lays the foundation for a thanksgiving season that glorifies the Lord.

Come and hear messages about Thanksgiving on November 5, 12, & 19. Our worship service starts at 11:00 am every Sunday with Sunday school starting at 9:45 am. Come and be a part of our growing family here at Sylvan Abbey. Blessings to all of you!!