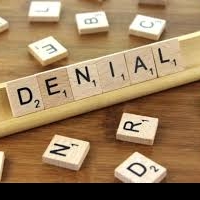 Peter: A Reluctant Role
March 21, 2017
Character of Lent: The Apostle Peter
I know that you are very familiar with Peter. We know his background well. He was once a fisherman turned-a-disciple of Jesus. Being the most outspoken among the group, he was considered the spokesperson and leader of the twelve disciples. After the Pentecost, God used Peter in such a powerful way that he brought thousands of people to the Lord. What a successful evangelist was Peter! How we wish to be like him. How we wish to see people flocking to the Savior's feet. How we wish to win the whole world for Christ!
But have you once considered the repentance of Peter after he denied Jesus three times? "What a great failure Peter did that time," we would say. But, what do you see in it? How does it relate to us –to our lives, to our ministry?

We invite you to come and worship with us on Sunday moring at 11:00 am to hear how this "Character of Lent" does relate to us and our lives and the ministry we are called to serve in this world.

We ask God to bless you and we hope to see you on Sunday morning at Sylvan Abbey. We love to meet new people and share the love of Jesus Christ together in worship and beyond!

Blessings to all of you!