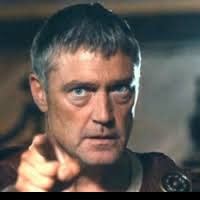 Pontius Pilate-"Behold the Man"
March 29, 2017
In the history of the Christian church, the oldest confessional statement that survives through the ages and the earliest effort to give a Creed that summarizes the essence of the Christian is the Apostle's Creed.
In the Apostle's Creed, there is something that is a bit unusual; it is about a reference in the Creed to a historical figure/person other than Jesus. That person who makes it into the Creed and remains notorious and infamous because of it is Pontius Pilate. We have the line in the Creed remember, "suffered under Pontius Pilate."
Historians have asked the question frequently why did the Christians of the early church find it important to make a specific reference to Pontius Pilate in a brief statement of faith which summarizes the work and person of Christ.
The answer we discover when we investigate that question is that the early church considered Pontius Pilate to be a very important person in terms of redemptive history. He was used by God at a particular time and particular place for a particular reason. Namely to bring about the death of Jesus. Jesus' death was designed to bring about our redemption.
Come on Sunday morning as we celebrate Holy Communion and hear about Pontius Pilate and his role in the Lenten experience we have today. Our service starts at 11:00 am. Come and join us, we would love to meet and worship with you!