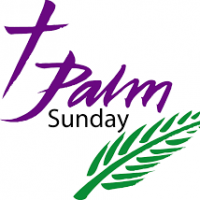 What A Plan!
April 5, 2017
There is a danger we face as we come to the Easter season. The accounts of the Triumphal Entry, the cross, and Easter are so familiar to most of us that we can easily go through the motions of a celebration without ever allowing the message of these events to touch us.
The challenge every year is to read these accounts with "fresh eyes". Look with me at this familiar account of the Triumphal Entry of Jesus and see if you don't see what I see.
We See a Strong Declaration of Love
1. This event was so out of character for Jesus.
Before this, Jesus had always avoided the spotlight. In John 2 Jesus is asked by his mother if he would help friends of the family with an embarrassing wine shortage problem. Jesus responded, "My time is not yet come." Jesus did not want to make a public scene.
In John 6 we see an occasion when Jesus felt that the people were ready to take him and make him king by force. Rather than enjoy the public acclaim, Jesus left town. In fact, whenever the Ministry of Jesus seemed to be getting to a point of success in a community, Jesus would move to a new community.
On several occasions Jesus tells those that he has healed, "Don't tell anyone". Jesus was not looking for public demonstrations on his behalf. He was not seeking the spotlight.... Until today.

Come and celebrate Palm Sunday with us in worship at
11:00 am this Sunday. We welocme you and look forward to meeting you.
Blessings to you!